Know what you like? Order by the glass or bottle. Need some guidance? Our friendly and knowledgeable staff can help create a sampler so you can try several wines and discover what you love. All of our wines are produced on site.
Merlot (dry)
Medium-bodied, lightly oaked with plum flavors. Pairs well with Italian food, salmon and shellfish, as well as lightly-spiced dark meats. $16
Comfortably Numb (dry)
A bold red that's lightly oaked to perfection. Pairs well with steak and game. $16
Let It Go (dry)
A dry light bodied Pinot Noir. $10
Middle Aged (semi-dry)
Natural fruit and spice aroma add to the elegant flavor. $15
Kellner Red (semi-sweet)
Chambourcin grape blended with a touch of Chancellor to create a smooth, classic semi-sweet red. Pairs well with rich, saucy meals. $14
Comfort Zone (sweet)
Sweet blend of Chancellor & Concord grapes that's sure to be a favorite for any occasion. Pairs well with saucy meals. $12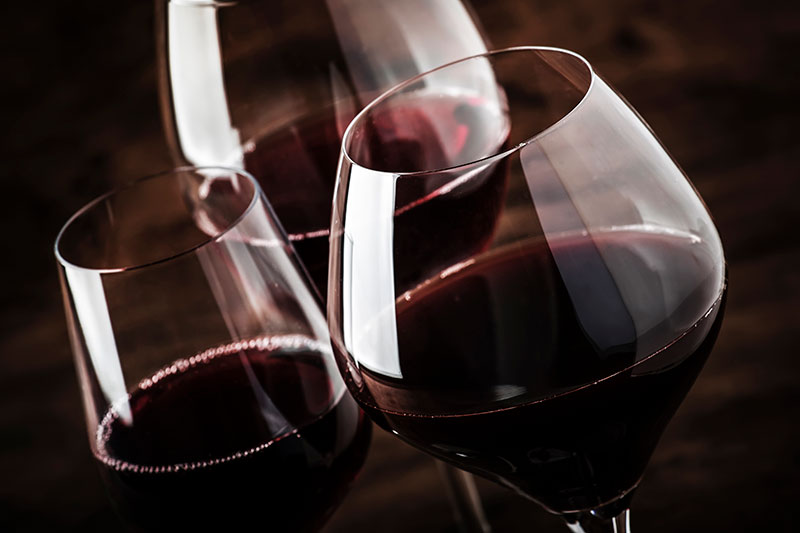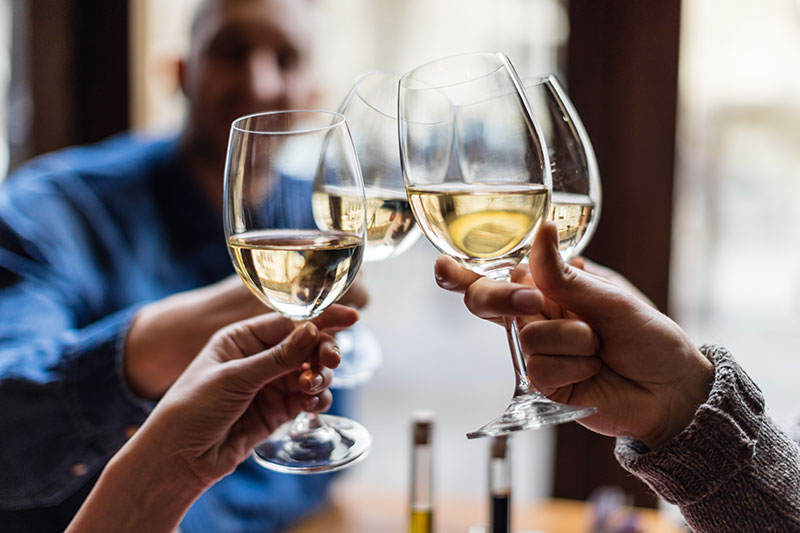 Chardonnay (dry)
Medium-bodied with a buttery finish. Available as lightly-oaked or non-oaked. $16
Stress Reliever (dry)
Medium-body Pinot Grigio with flavors of pear, apple and hints of lemon. Pairs well with shellfish, chicken and other white meats. $15
Cold Shoulder (semi-dry)


Geisenheim grapes make this crisp, citrusy easy drinking wine'

Hocus Pocus (semi-dry)
Perfect blend of Chardonnay & Pino Grigio. $15
Lazy Daze (semi-sweet)
Riesling that's great in summer. $15
Warm & Fuzzy (sweet)
Made from Cuyoga grapes which makes this a perfect summer wine.
Wine-O-Clock (sweet)
Niagara grapes make this fresh, vibrant and easy-drinking. Best served chilled with pasta and shellfish. $12
Relaxed Fit (sweet blush)
Can't decide on red or white? This wine exhibits fresh, clean, charming features from the best of both worlds. A good fit for the end of the day. $14
Blueberry (sweet) $15
Blackberry (sweet) $15
Raspberry (sweet) $15
Cherry (semi-sweet) $15
Cranberry (semi-dry) $15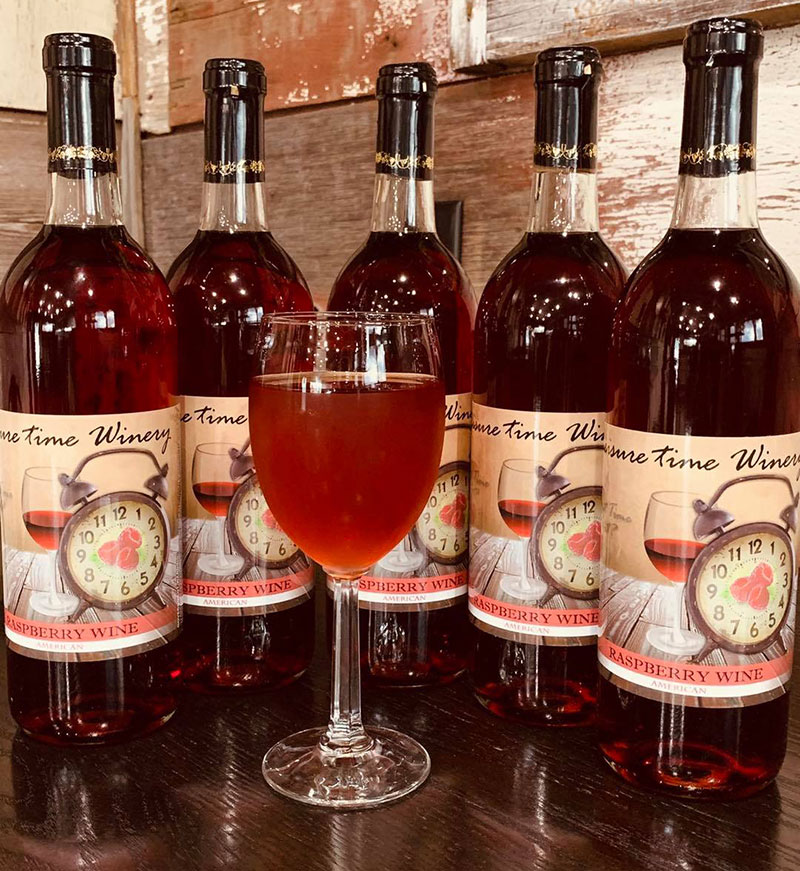 As a winery, our first passion is (you guessed it) great wine. We also know variety is the spice of life, which is why we're proud to offer a small selection of beers and cocktails. If you're looking for something other than vino, or if your crowd simply prefers a good brew or mixed drink, you'll find it here.
Craft beers from local breweries including Two Bandits, 4KD Crick, Maumee Bay and others
A variety of domestics on tap and in bottles and cans
Classic cocktails featuring top-shelf bourbon, whisky, rum and vodka

Non-drinkers and designated drivers can choose from tea, sparkling water, soda and other non-alcoholic beverages.
Wednesday-Friday: 5-9 p.m. & Saturday: 12-9 p.m.